Are you interested! Let's grab it for free trial!
Spending 25+ years in the Manufacturing Industry, with the emergence of technology and human resource there felt a need for a well developed system to record and maintain field data.
To monitor them, to motivate them, to guide them; it was always required to have the complete data of their work area also something which can keep a study on it and at the same time not feel of spying. Sales Support App helps the sales team to report from the place of visit which triggers and expedites the process work flow. It helps in taking decisions in much faster rates as the conventional methods.
Sales figures are generated automatically by the App and sent via email to the decision makers.
Being a startup business with greater ideas and enthusiastic team we at S Cube willingly support our clients with fantastic products and services to use for your business functioning.
S Cube provides various IT Professional Services with Reliable Support and a Solid Contract. We can provide you with other IT products for your industry, with includes Visitor Management System, Sales Support System, Production Management System, Customized ERP.
We at S Cube have our in-house creative team which assists our clients to showcase and merchandise your brand to the next level, enhancing your teams' spirit and motivating them to perform to the fullest.
Improve Sales Productivity
With ease in managing and scheduling meetings the sales team can be in an always motivated stage thus improvising sales productivity.
Instant Order Processing
Quotations and Order Booking can be done with the Sales App resulting faster order execution. Complains of the customer can also be addressed easily.
Sales Performance Reports
Weekly and Monthly Sales Reports will assist Management to take required decisions at appropriate times.
Cost Saving
Eliminates printing cost as Quotations are digitally produced and sent via E-mails. Also, Company Catalogues can also be saved enabling for a Paperless Marketing House.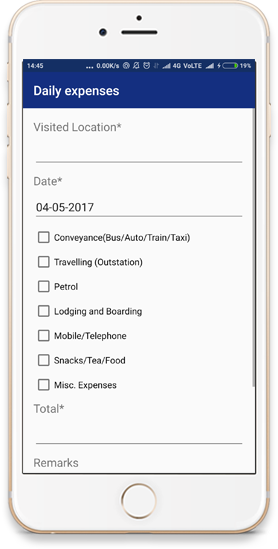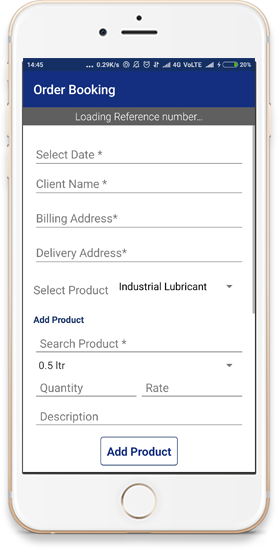 Design
Distinctive design making your mobile application a style statement for your business is our key area to support you.
Corporate Branding
Promoting your brand statement with your beautiful App.
Customizable MIS Reports
MIS reports supporting the growth of the organization can be easily generated.
Any Time Support
A fully dedicated team to support all your queries.
Real time Sales Management
GPS location tracking can easily be done.
Dedicated Admin Panel
A devoted admin panel for support of your App will be generated. This will be Cloud based and can be accessed by multi-users as per your requirement.
The Admin Panel will consist of Dashboard, Views of the Entries, Details of Sales Team, Customer Database, and Product Database, Role Management and Access Permission and Utilities like Maps, which can be used to track location of your Sales Person.
Dashboard
In real-world terms, "dashboard" is another name for "progress report" or "report." Dashboard showcases a summary of your Application. It is highly customizable and can represent the Company as a brand.
A graphical representation of Monthly targets against Achieved targets, Sales figures, Updates of Order Booking, Sales Person active, Complaints raised, and many more details.
Report View
A report is any informational made with the specific intention of relaying information or recounting certain events in a widely presentable form.
All the reports of your sales team entries can be viewed in a tabular format. The reports includes Outdoor Entries made by sales team, Daily Expenses of the sales team, Quotation sent, Order Booking made, Complaint Registered, Product queries. The reports are downloadable in excel format and a detail of the entry can also be viewed.
All the reports can be filtered in the Report viewing page by sales person and dates and this filtered report can be downloaded giving it more ease for operation.
Database
A database is a collection of information that is organized so that it can be easily accessed, managed and updated. A database management system is important because it manages data efficiently and allows users to perform multiple tasks with ease. A database management system stores, organizes and manages a large amount of information within a single software application.
A database will be automatically generated for Individual Sales Person, Client Base and Product Usage. This will help you to maintain proper track of Sales and Marketing engagement with Clients, and Inventory and Sales study. A regular study of the same will help to encounter majority of field troubles and can help keeping your team highly motivated.
Other Utilities and App Management
This Application also provides a real time geographical location of the individual sales member in the map. It is configured with the GPS settings of the hand piece carried by the person making it more convenient and your reports generated by their entries more reliable.
The reports of your specified period will be sent to an E-mail ID sent as requested to you. The same can be changed as per your requirement by you in any given point of time.
You are free to assign number of users and can assign any role which may include eg. Like Database management - for which you will only give that person the access to Database, thus making it more convenient for the person and getting the reports from the App page and then follow up with Sales team for incomplete entries.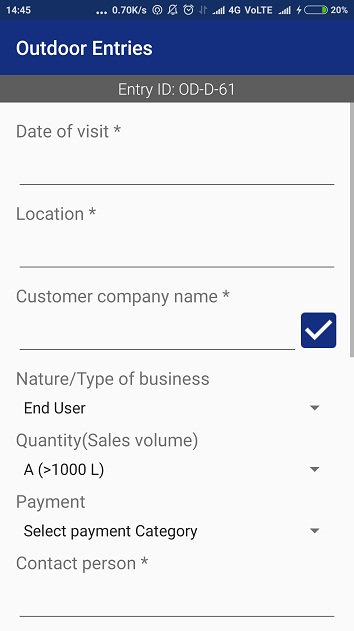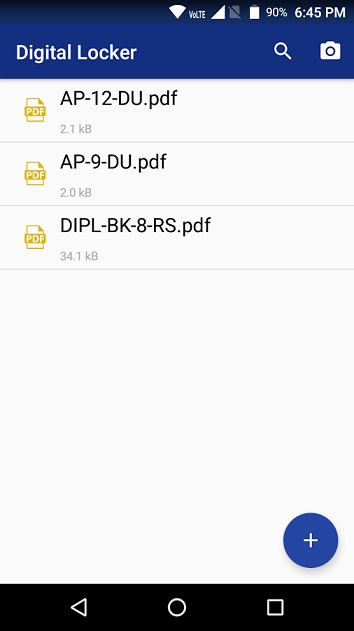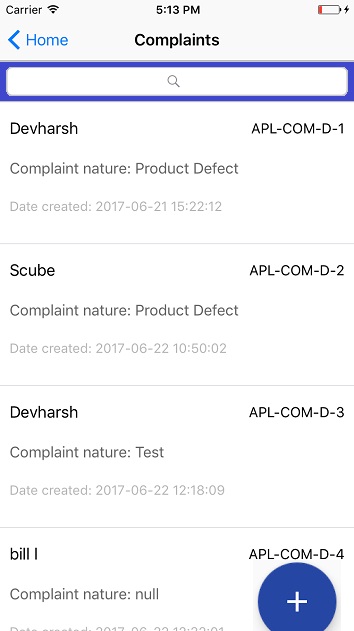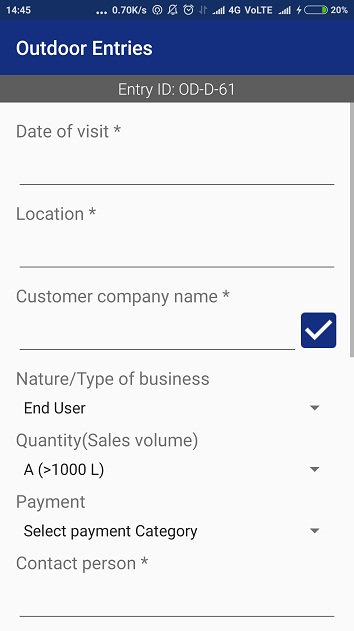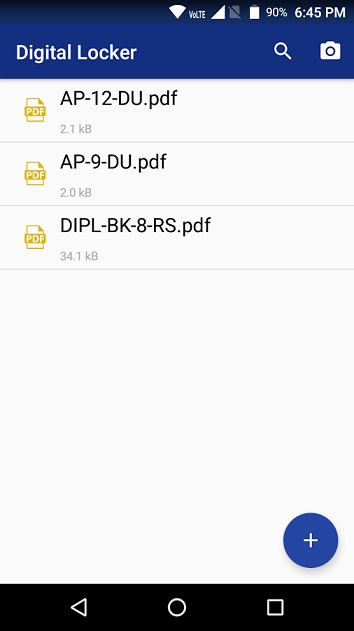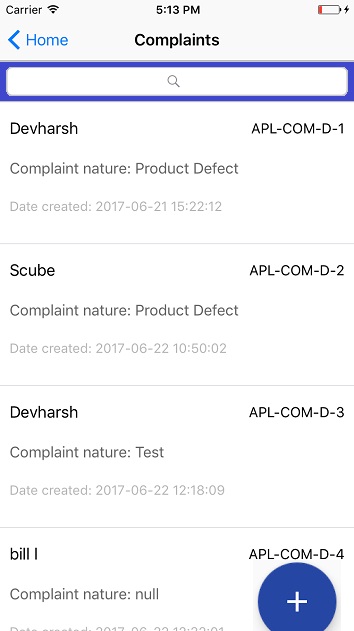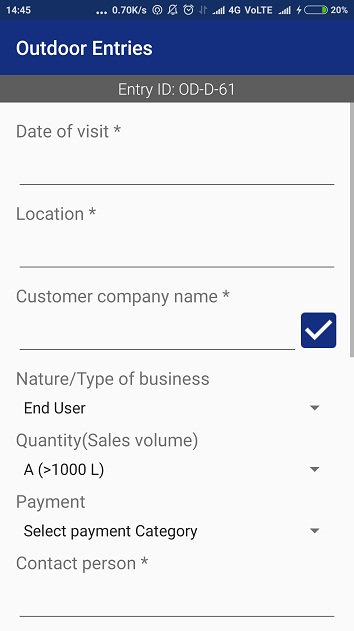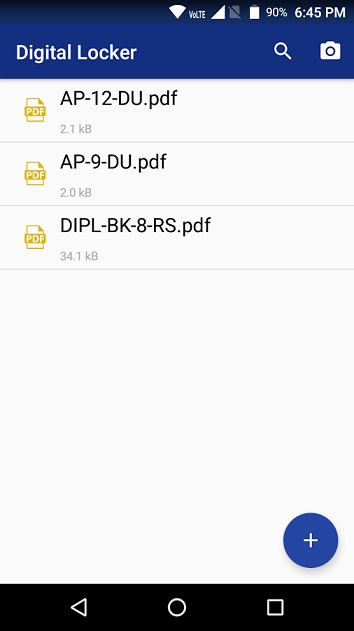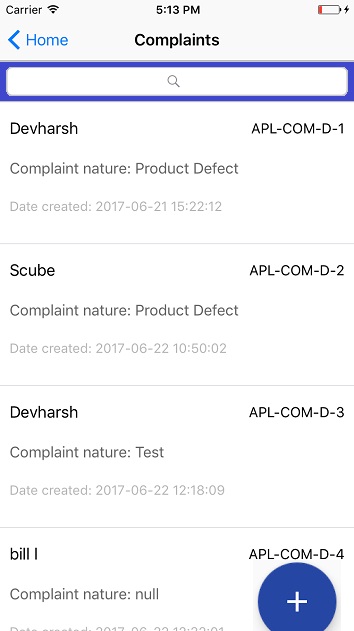 We were looking for an extremely easy to use app for our sales force, who are always on the field. Sales Support App by S Cube was perfect to fit our needs and they helped us grow the idea as we moved along implementing it.
Arabian Petroleum Limited, Mumbai

Generating personalized quotation is the best feature of this app. Real time visit reports and current location tracking has increased transparency and reduced the overheads to look after our sales team.
Devharsh Infotech (P) Ltd, Mumbai

Every of my sales staff have a smartphone. This app gives them the power to report on the go, put their presentations, and cost sheets in a safe locker. We worked with S Cube to integrate complaints management module with our system.
Basic Plan
One time setup
20,000*
+
250
/ per user
Upto 10 users
1 GB Space
Telephonic Assistance
Android Support
No API Integration
Secured Cloud Server
Sign Up
Premium Plan
One time setup
30,000*
+
250
/ per user
Upto 50 Users
5 GB Space
Telephonic and Remort Assistance
Android and iOS Support
No API Integration
Secured Cloud Server
Sign Up
Enterprise Plan
One time setup
50,000*
+
250
/ per user
Upto 100 Users
10 GB Space
Complete Assistance
Android and iOS Support
API Integration
Your Cloud Server
Sign Up
Your requirements did not match the list, then feel free to drop an enquiry at enquiry@scube.net.in
Leave a message
We will get back to you soon.
S CUBE
16, Samrat Mill Compound, Godrej & Boyce Industry Estate, Vikhroli West, Mumbai, Maharashtra 400079